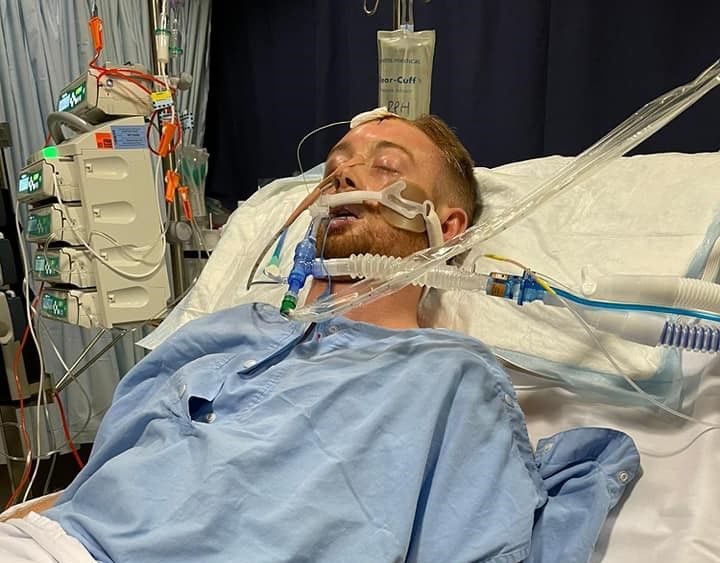 A Cumbrian footballer left in a coma after an attack in Australia is fighting for his life, his parents said.
Danny Hodgson was left with severe brain injuries after the attack and was in an induced coma in hospital in Perth.
Danny had emergency surgery in Royal Perth Hospital for bleeding to the brain and a brain fracture before he was put into the coma.
His parents Nicola and Peter struggled to get flights to make it to his bedside, but managed to fly out to be with their son.
Danny, a former youth player with Carlisle United, was making progress.
But his parents, of Cleator Moor, released this statement on Facebook.
hey said: "From last week with Danny making so much progress and us having the most amazing days with him he then took a turn for the worse on Friday he has gone drastically downhill.
"Danny has had further bleeds on the brain and has had more emergency operations over the last few days.
"Danny has had to be put back into am induced coma to try and give his body and brain a rest.
"We are distraught obviously, of how far he has deteriorated in a small space of time, but we ask for you all to pray for him or send positive thoughts as we need them now more than ever."
Danny has played as a striker at a good level in both England and in Australia.
In Cumbria he played for Windscale and Cleator Moor Celtic football clubs as a youngster before moving to Carlisle in his teens to play for Carlisle United and also played as an international.
Danny moved to Australia when he was 18 to play football.