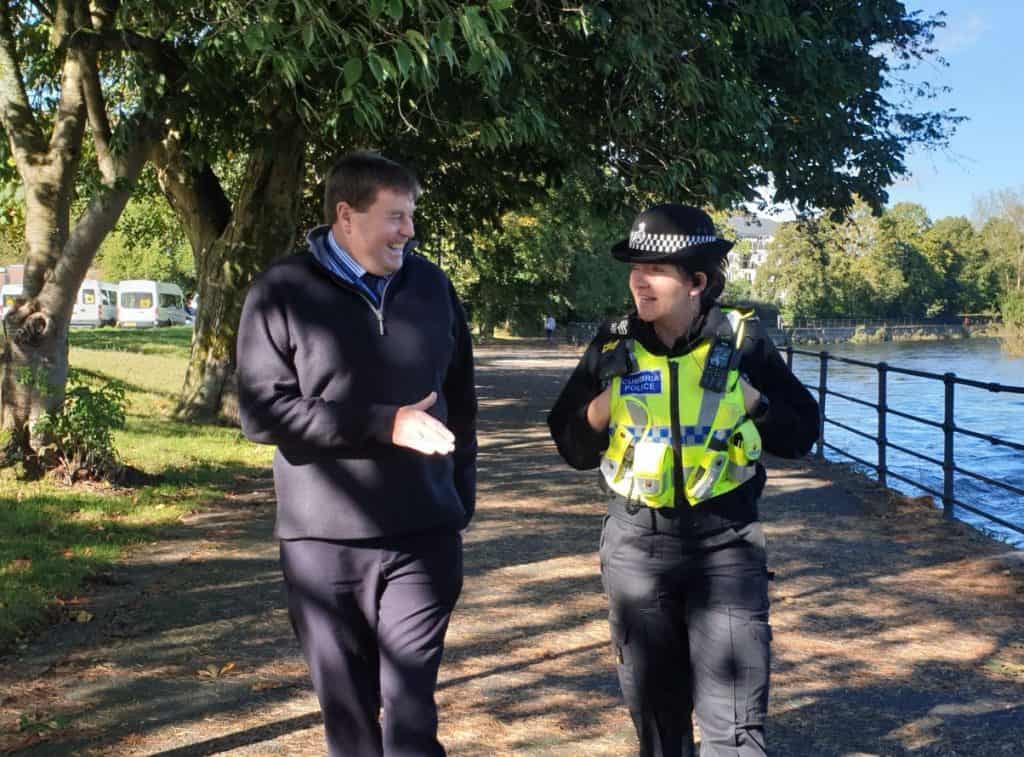 Cumbria's crime commissioner has met police officers in the south of the county to find out more about the work going on to tackle and prevent crimes.
Peter McCall met with Sergeant Suzanne Scott-O'Neill in Kendal to talk about local issues and visit the town's Manna House, an organisation that works closely with the police and other partners within the criminal justice system.
Mr McCall met with Andrea Aldridge, chief officer of Manna House and other staff members who work for the charity to discuss the work the team have been doing and how COVID-19 affected their work.
He also met Constable Becky Hunter in Windermere to talk about crime affecting the county's rural area speaking on anti-social behaviour from young people in local parks, drugs in the night-time economy and the positive effect of Barwatch in Windermere.
He talked to Lloyd Price, of the Westmorland Inn, who co-ordinates the local Barwatch.
The programme connects contributing pubs and bars to help identify and warn each establishment around problem customers and is a hub of information around laws and regulations that licensed premises need to adhere to, especially around COVID-19 regulations.
Mr McCall, said: "It's always a priority to know about the work that is being done to tackle and prevent crime in our communities.
"Through the pandemic it has been difficult to get out and about for everyone but these firsthand visits to officers on the front line are very important to understand what is going on at the front line of policing and with partners too.
"It's key that our main focus is on crime and keeping our communities safe.
"Being out with the officers on the beat is the best way for me to understand what they are dealing with every day and I am always impressed to see their commitment to their jobs and their hard work with partners do deal will all types of crime and to keep the public safe.
"It was great to learn more about the partnership working that goes on between local organisations and local business owners to help prevent and reduce crime and re-offending.
"I will be visiting the north of the county soon to see how they are tackling and preventing crime there."
Chief Inspector for South Cumbria, Annette McClement, said: "We were more than happy to welcome Mr McCall for his most recent visit to see how officers on the ground are working hard for their local communities and proactively tackling a wide range of issues here in South Cumbria.
"It has been a challenging 18 months for us all. However, I am proud of the diligent and professional way our officers have continued to keep people safe and respond to emergencies in the midst of the pandemic.
"We continue to listen to the concerns of local people and work with partners – including in the business community – to tackle the issues causing the most concern here in the south of the county."