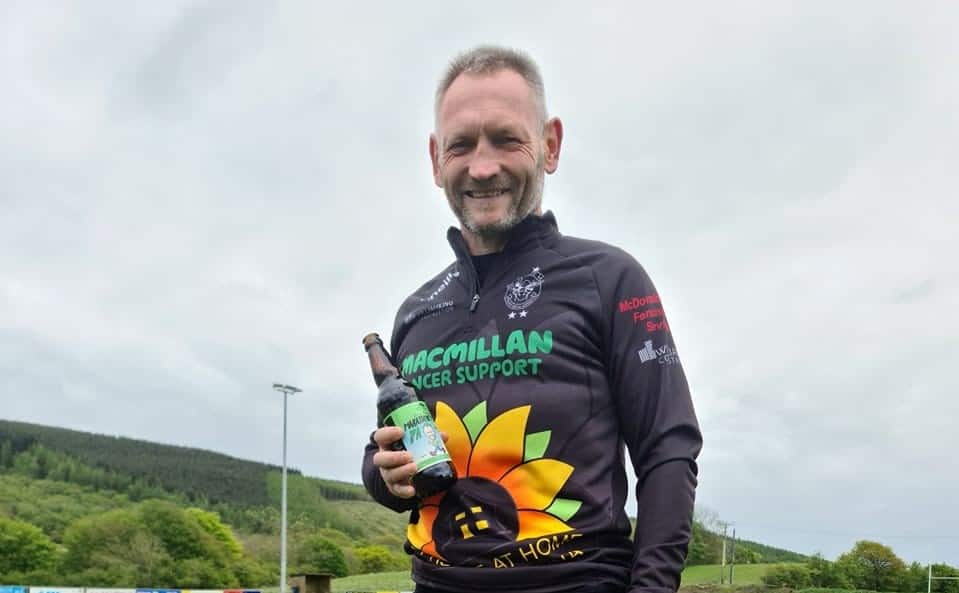 Marathon Man Gary McKee says the challenge of completing 365 marathons in 365 days is as much about mental endurance as it is about the physical strain.
Today Gary will run the 12th of 365 marathons – one a day throughout 2022 – to raise more money for Macmillan Cancer Support and Hospice at Home West Cumbria.
He's set his sights on raising £1 million for the two charities in a challenge that will see him rack up over 9,500 miles.
He had raised more than £30,000 before he even started his Three Six Five Challenge.
Last year he raised over £200,000 for the charities by running 100 consecutive marathons.
"Sometimes I make it look easy with how I am doing but you have to have a strong mind to do things I have done," said 52-year-old Gary, of Cleator Moor, speaking ahead of his challenge.
"I don't see it as doing anything exceptional. If we all did more of what we are comfortable doing the world would be a much better place.
"I've still got the core strength there (from previous challenges) and I have started putting together more running days, doing 80 to 100 miles a week.
"You get the fitness when you start to get through the 26-mile runs. I always keep myself relatively fit."
Listen to Gary talking about today's marathon below:
Have you read?
Gary McKee starts mammoth Three Six Five Challenge
Day 3 of Gary McKee's 365 marathon challenge
Young footballers join marathon man Gary McKee
Why does Gary McKee support Macmillan and Hospice at Home?
Gary McKee on what each day will involve when he takes on 365 marathons