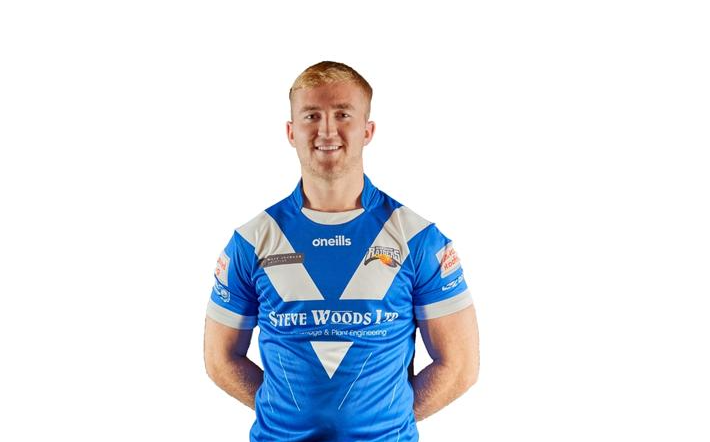 Barrow Raiders have an opportunity to open their account for the season at home to Swinton Lions – and avenge a recent Championship defeat.
A draw last week at home to Newcastle Thunder has been Barrow's only point so far but they will start firm favourites to make Cup progress at the expense of injury-hit Swinton.
Half back Jake Carter has been giving his thoughts to the club website on the Challenge Cup-tie as they look to emulate last season when they reached the third round and put up a great show in defeat against Super League visitors Huddersfield Giants.
Carter said: "It's kind of a free hit almost. We've got our own expectations and we did have a decent run in the Challenge Cup last year.
"We can just put this winless league run to one side and go into this week-end with a few things to fix up. As a squad, we can go out there and express ourselves.
"It's at home which is always nice, and hopefully we can get a good crowd and put the wrongs right."
Carter has featured four times for the Raiders this season and scored his first try of the season against Thunder last weekend.
While admitting his side should have done more to see out that win, he hopes to see the players turn a corner on Sunday afternoon.
"Obviously, we've had a few losses to start off the year. We were really hoping that it would be the first win at the week-end so we could kick-start the season, but we're still looking quite positively at it, and a draw is better than a loss.
"Sometimes confidence can be a little bit low when results aren't going your way, but effort is very high from the team.
"It is a shame that it wasn't at the weekend because we would have been going into this week with that first one under our belts. 
"We're a very tight-knit group, and we don't let any of the outside noise influence what's happening in-camp. We know what we can do and we know how good we are.
"I think it is only a matter of time before we click as a team and results start going our way."
Barrow's 21-man squad for the tie is: Ellis Archer, Luke Broadbent, Sam Brooks, Greg Burke, Jake Carter, Rio Corkill, Hanley Dawson, Charlie Emslie, Ben Evans, Ellis Gillam, Tom Hopkins, Anton Iaria, Ryan Johnston, Danny Langtree, Jarrod Sammut, Connor Saunders, Ryan Shaw, Jarrad Stack, Shane Toal, Jack Wells, Greg Worthington.
Swinton have only been able to name 19 players for the game, and the squad is: Dan Abram, Andrew Badrock, Kenny Baker, Louis Brogan, Morgan Burgess, Jordan Case, Liam Cooper, Mitch Cox, Josh Eaves, Jordan Gibson, Nick Gregson, Lewis Hall, Jayden Hatton, Callum Hughes, Rodri Lloyd, Joe Lowe, Scott Parnaby, Joseph Romeo, Luke Waterworth.