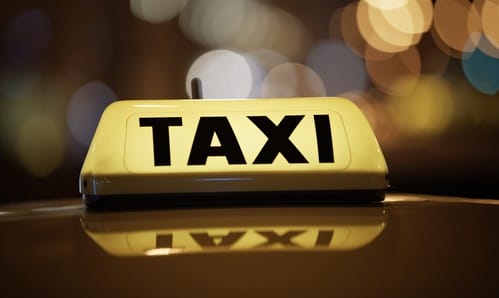 [P]olice and partners in south Cumbria have carried out a proactive operation to target taxis deemed unsafe to be driving on our roads.
Officers, along with Barrow Borough Council and the DVSA (formerly VOSA), stopped a total of 79 taxis in the town on Friday night (April 28th), between 7.30pm and 1am on Saturday.
Licensing compliance checks were carried out by the council, DVSA representatives examined vehicle conditions, and police checked for insurance.
One traffic ticket was issued for a defective tyre, and 13 vehicles were banned from being allowed back on the road – for faults and offences relating to tyres, suspension, lighting and brakes.
One vehicle had its entire ABS system removed – a  particularly dangerous action which means the vehicle's inbuilt safety system would not respond  in a controlled manner in the event of sudden or emergency braking.
Cumbria Safety Camera Partnership also supported the operation and detected 44 drivers using excess speed on Michaelson Road (the highest of which was 56mph in a 30mph limit), with a further 25 drivers reported for excess speed on Abbey Road.
PC Simon Smith, of the South Mobile Support Group, said: "This was a successful multi-agency operation which saw us working closely with others, including the Special Constabulary, to increase road safety in the Barrow area.
"I would like to thank Barrow's taxi owners and operators for their assistance, support and patience. We will continue to conduct these operations to ensure robust checks take place and enforcement is carried out. This is vital to making sure members of the public can have confidence in the safety of whichever taxi they choose."