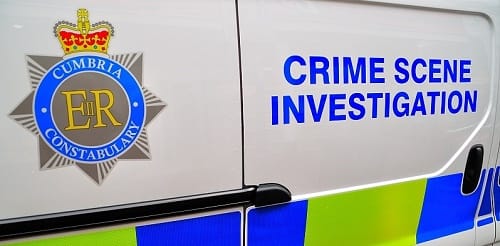 Police are investigating a burglary which occurred on the Saturday 24th November around 9pm to 10pm in the area of Meadow Croft, Penrith.
A Cumbria Police spokesman said: "A large quantity of cash and jewellery was stolen including a substantial amount of £2 coins.
"Police are trying to trace a vehicle which was seen in the area of Oak Road, Penrith carrying a wheelie bin in the rear.
"Property from the burglary was located near Penrith Golf Course and in the area of Plumpton."
Anyone with any information regarding this burglary or the vehicle involved please contact DC 1846 Boustead on 101 quoting log 91 of 25th November 2018.
Email: [email protected] Call non-emergency number: 101 Or Crimestoppers anonymously on 0800 555 111.