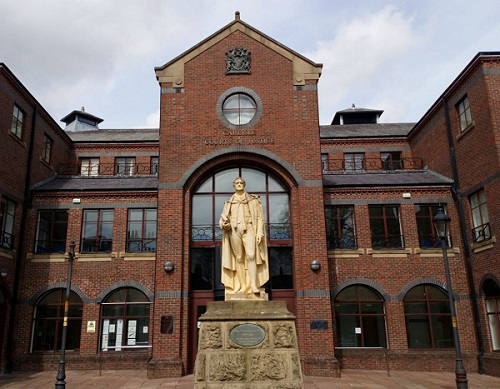 A MAN has heard he could receive a prison sentence after he admitted allowing his bank accounts to be used by others to receive criminal cash.
Paul Okosun, a 33-year-old Nigerian national, faced three charges when he appeared at Carlisle Crown Court earlier today (THURS).
Okosun admitted three counts of entering into a money laundering arrangement – once on November 4 of 2016, and twice on December 13 of that year. The charges states that Okosun, of Carleton, near Carlisle, entered into an arrangement allowing cash to be received into three different accounts in his name.
No other detail about the offences – nor the sums of cash involved – was outlined in court during a short hearing in front of Judge Peter Davies.
However, it is said by the prosecution that Okosun permitted his accounts to be used by others to receive the proceeds of criminal conduct.
Judge Davies adjourned the case and asked for the probation service to prepare a report ahead of a sentencing hearing.
This is due to take place at the crown court on April 25, and Okosun was granted bail in the meantime.
He was told by Judge Davies: "Your bail is unconditional. That doesn't mean you won't be getting a prison sentence.
All options are open."