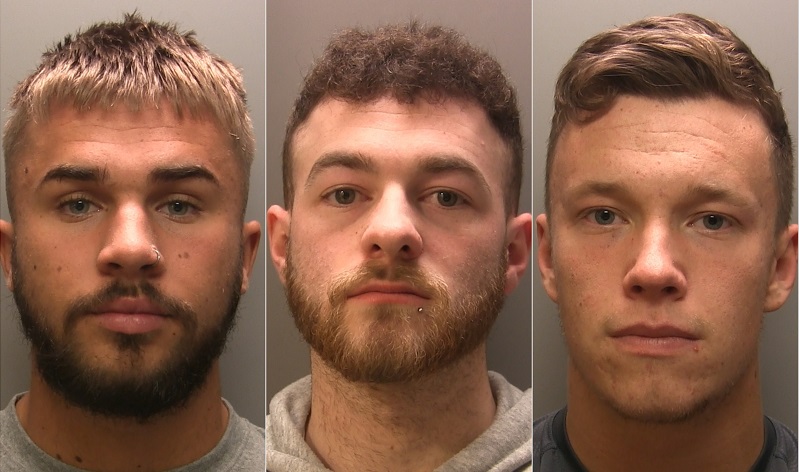 POLICE have welcomed the prison sentences handed down to three young West Cumbria class A drug dealers.
Carlisle Crown Court heard on Friday how 20-year-olds Tommy Lee Whitehead and Jack Rumney plotted to peddle cocaine in late August and early September last year having learned a main dealer on their patch was taking an extended 12-week European break.
Before that time, Whitehead and Rumney, along with 21-year-old James Murray, had been involved in a less organised enterprise to supply the class A drug to others. Police uncovered their illegal activity on September 6, finding the trio together in a car along with bagged-up cocaine deals and cash.
Scrutiny of mobile phones revealed a large volume of messages relating to the sale of illicit substances. They also uncovered plans by Whitehead and Murray to smuggle hundreds of ecstasy tablets into the Creamfields music festival in Cheshire.
They admitted drugs supply offences and were jailed, Whitehead, of St Paul's Avenue, for 45 months; and Rumney, of Corporation Road, Workington, and Murray, of Primrose Terrace, Harrington, Workington, for 40 months apiece.
Following the sentencing hearing, Detective Constable David Riley, of Cumbria Police. said: "This a great result and the sentences reflect how seriously both the police and the criminal justice system take offences of this nature.
"We will continue to target any people or groups found to be involved in drug supply and place them in front of the courts.
"We will use any powers available to us to stop anybody involved in drug supply in Cumbria. Drugs have a detrimental effect on the whole community and we urge anybody who has information regarding this issue to contact the police."
Anyone with information on drugs supply should call Cumbria Police on 101 or the independent charity Crimestoppers, anonymously, on 0800 555 111.