A local volunteer group in Maryport – The Maryporter's – has been recognised by the Royal Horticultural Society and Cumbria in Bloom in the national Britain in Bloom Awards 2019.
The group were awarded the Level 5 'It's Your Neighbourhood' award for their work to transform Maryport train station in to an oasis of colourful plants, shrubs and planters, giving a welcoming first impression to people arriving in Maryport and enhancing the appearance of the station.
The award follows the completion earlier this summer of three year regeneration works to transform the station – including a £1.2million investment to create a spacious car park at the front of the station. The new Maryport Transport Hub provides wide-ranging benefits such as free car-parking, safe access and improved signage. The hub also aims to encourage people to travel by train along the Cumbrian Coast.
Recognising that Maryport began life as a prominent outpost on Rome's Northern frontier, the 'Edge of Empire' project, created by local school children and youth groups, integrates an authentic Roman theme throughout the station. The area's rich Roman heritage is re-imagined in compelling storyboards installed on the station platform which illustrate and celebrate the importance of the town's Roman history in a modern rail-based setting.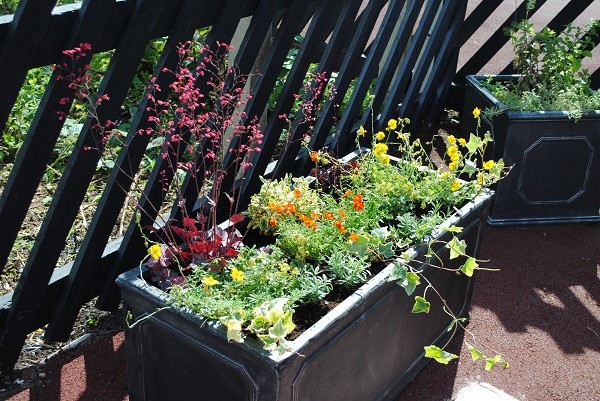 In addition to this significant development, Northern Rail committed to major platform refurbishment works, including removal of vegetation, excavation and laying of foundations for a new shelter area, platform resurfacing, improved drainage, shelter lighting and customer information screens.
The Britain in Bloom award further enhances Maryport's status as a popular destination in Cumbria, and the station provides a vital link between other communities in north and west Cumbria.
Cllr Keith Little, Cumbria County Council's Cabinet Member for Transport, said: "I am delighted that the volunteer group has been recognised with this fantastic award. Their work speaks for itself and as a local resident I am delighted to see the station looking the best it ever has. It will help continue to promote Maryport and give visitors a fantastic first impression of our town. Well done to all involved!"