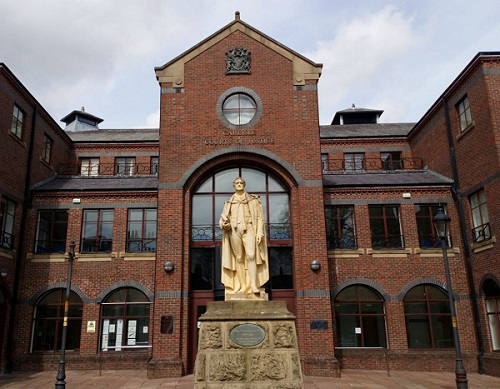 A MAN accused of attempted murder following a night-time street stabbing in Wigton has decided not to give evidence to a jury.
Scott Topping is on trial at Carlisle Crown Court. He admits wounding Robert Pattinson with intent to cause grievous bodily harm but denies attempting to kill him.
Twenty-one-year-old Mr Pattinson was stabbed in the face with a large knife which was left buried in his face, and later removed with "extreme difficulty" during emergency surgery at Carlisle's Cumberland Infirmary.
Topping, 39, was arrested following an hour-long stand-off with police following the stabbing, which occurred on the night of April 12. He remained silent when quizzed by police during three separate interviews.
Jurors were told earlier today (TUES) that Topping has admitted four offences committed in the aftermath of the stabbing. These are an assault on Mr Pattinson's mother, who was punched once to the side of her head outside the Throstles Nest pub; threatening his step-father with an offensive weapon, a knife; illegal possession of that blade in public at King Street; and an affray charge linked to the stand-off with officers which followed at his Mulligans Court home in Wigton.
After the prosecution closed its case this afternoon, Topping's barrister Brendan Burke announced: "The defendant has elected not to give evidence in this case."
Jurors will retire to consider their verdict on the charge Topping denies once they have heard barristers' closing speeches and a summing-up of evidence by the trial judge, His Honour James Adkin.
Judge Adkin had earlier told the jury of eight men and four women of Topping: "He says he didn't intend to kill, which is what the prosecution must prove."