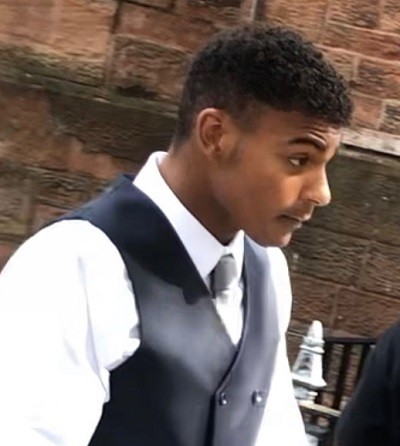 A TEENAGER who attacked another young man outside a Kendal supermarket and assaulted a off-duty police chief inspector has been told he will be given his punishment by a judge later this month.
David Afuzalah Lewis, 19, was originally charged with attempting to cause Tyler Gilpin grievous bodily harm with intent, an allegation which arose out of an incident outside the town's Burton Road Asda store. This occurred on January 30 this year.
When he appeared at Carlisle Crown Court earlier today (THURS), Lewis pleaded not guilty to that charge. He did admit an offence of assaulting 20-year-old Mr Gilpin, causing him actual bodily harm.
That guilty plea was deemed acceptable by the prosecutor, Charles Brown, who told the court Mr Gilpin had suffered a wound in the attack which required four stitches.
Lewis also denied a charge alleging an assault by beating of an emergency worker, but did admit a common assault on Gaynor Wardle – an off-duty police chief inspector – as part of the same incident.
Kim Whitttlestone, defending, said Lewis had no previous convictions to his name, and requested that the hearing to be adjourned for several weeks.
"I would ask for a (probation service) pre-sentence report, please," said Miss Whittlestone, "and the opportunity to provide character references."
Judge Nicholas Barker adjourned the case to July 30, and granted bail to Lewis, of Hayclose Court, Kendal, in the meantime. Conditions prohibit him from having any contact with five named individuals, including Mr Gilpin, and also from him entering a specified area of the town.
"You have pleaded guilty to this lesser charge," Judge Barker said of the actual bodily harm assault. "But you should understand it is still a serious offence."