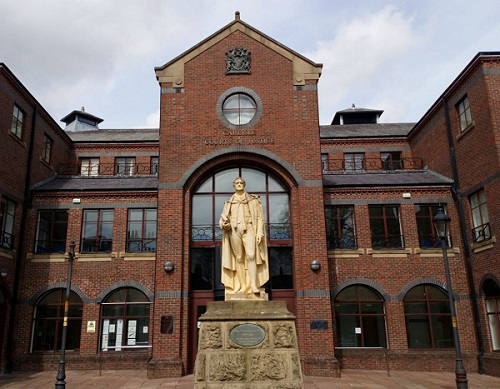 A MAN has been warned he "might be sent to prison" for possessing two prohibited weapons which were found at his Carlisle home.
David Kirkup, 23, faced three charges when he appeared at the city's crown court.
Kirkup pleaded not guilty to one charge which alleged he was in possession of a disguised firearm – an electronic stun device disguised as a mobile phone.
However, he admitted two offences of possessing prohibited weapons – an irritant spray canister and an electronic stun device.
These two items were found at Kirkup's Stonegarth home on July 15 last year.
Prosecutor Gerard Rogerson said the two guilty pleas were acceptable given that the defendant had admitted an alternative charge in relation to the stun device which, he conceded, was "fairly low voltage".
Recorder Katherine Pierpoint adjourned the case until August 5, when a judge will pass sentence after hearing the facts of the two offences, mitigation and considering background reports.
Kirkup was granted bail, although Recorder Pierpoint told him: "You shouldn't read anything into that. All options will be open to the court.
"You know there is always a risk in due course that you might be sent to prison."