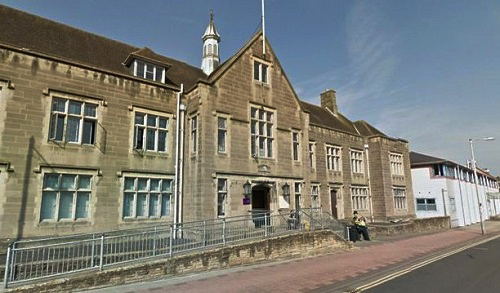 An Armathwaite man has appeared in court accused of driving a Jaguar XF along Park Road near Scotby, Carlisle, around 9.55pm on January 19 without due care and attention.
Steven James Hoodless, 29, of Ruckcroft, Armthwaite, Carlisle pleaded guilty to driving without due care and attention, failing to report a collision and failing to stop after a collision.
The court was told he drove his car through a road closed sign and security fencing before crashing into a stationery digger (machinery), he then failed to report the collision to police and failed to stop at the scene.
When officers arrived at the scene there was no-one there and no-signs of injuries, it was a few days before he was interviewed by officers.
The magistrates were told Hoodless had a clean driving licence at the time, but he has been under some pressure and suffers from "clinical depression" and could not recall events on the evening, he is a farmer with 300-sheep and 50-cattle on two separate sites, so needs his licence, he also works as a self-employed farming contractor, a letter from an employer stated Hoodless is a valued worker and team player.
The presiding magistrate on sentencing said, that after hearing all the evidence they were of the opinion that a breath sample might have been taken by police after this accident, but he left the scene and also there was significant damage caused.
The three-offences would be dealt with in there totality, he was fined £200 with court costs of £85 and a victims surcharge of £32, his driving licence would be endorsed with nine-penalty-points.