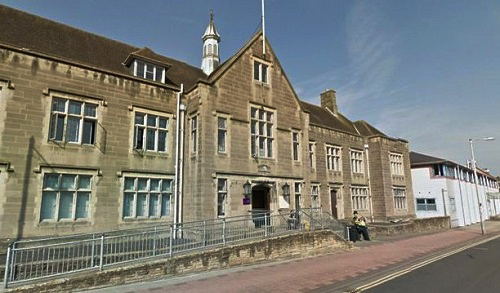 A WORKINGTON man has been banned from entering his home for a minimum period of three-months.
Police applied to North and West Cumbria Magistrates court for a "closure notice" on a property on Clay Street, Workington, under the Anti-Social Behaviour, Crime and Police Act 2014.
A police officer read out 24-pages of statements and complaints which took almost two-and-a-half hours about his anti-social behaviour and drug dealing both from the police and neighbours living on the street.
Michael Tyson, 40, had been warned on numerous occasions of his behaviour both in and outside his property, he has caused "habitual nuisance", it was stated in court he was using and selling amounts of plant-food [former legal highs] and heroin to other drug-users from the property.
During the COVID lockdown District Judge Gerald Chalk was told Tyson could have between 30 and 40 visitors at his house, the judge was told at one point recently he was allegedly the only dealer in Workington with an available drug supply.
Eight residents made statements that Tyson has caused a nuisance and neighbours are "petrified" at the number of people coming to his house asking for illegal drugs, an application for closure notice was pinned to his front door and a window a few days ago stating a hearing would be held at court today (THURS)   neighbours are still saying the disorderedly behaviour has not changed,  there is rubbish and broken glass around the property, with needles in the garden,  people are afraid and frightened to go near his house.
In statement made to police they [neighbours] said it would be a much nicer and quieter place if he left the property,  other drug users would have no-reason to attend Clay Street.
Tyson arrived late for the court hearing but did give a statement to the judge, but he could not justify the anti-social behaviour over the past months and could not refute the evidences given by police.
The judge granted the order to the police of the "closure" of Tyson's house on Clay Street for a minimum period of three-months.
Sergeant Scott Adams said: "I am pleased that the Courts have taken into account the amount of disruption that these people have caused to the local communities and I'm sure it will be a relief for them to know that this property has now been closed for the next few months.
"Drug use and supply has been taking place in these addresses and these closures are necessary to protect innocent members of the community who want to enjoy a peaceful private life.
"A lot of work has gone into putting a strong enough case together to present to the Court and we are happy with this outcome."
A Local Resident told officers: "This is absolutely fantastic news – please accept our heartfelt thanks for all that you and all the other professionals have worked so hard to achieve this.
"We have real belief that this will now kick start the clean-up of the whole of St Michaels ward.
"Again, many many thanks we are absolutely thrilled."