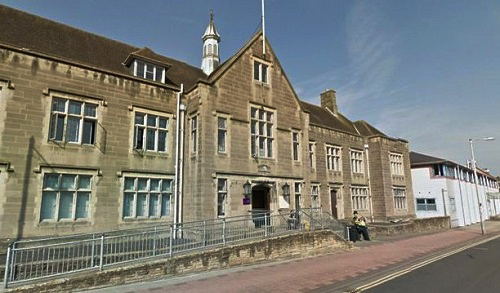 A Carlisle man has appeared before North and West Cumbria Magistrates Court in Carlisle today (TUES) and admitted a charge of burglary.
The burglary took place around 30-minutes past twelve in the morning on January 7.
Michael Sirey Parker gave his address as Cranbourne Road, Carlisle, as he entered the court-dock he said: "I feel ashamed to be here," the 32-year-old pleaded guilty to burglary.
Parker entered the premises of Paul Laidlow auctioneers with another person and got through a broken window, he had cut himself and left a trail of blood within the offices, CCTV security footage showed him staggering around and knocking items over and causing damage to windows, radiators and other office equipment, his mobile phone was left at the office.
When he tried to get away empty-handed through a window which was believed to be on the second floor he fell from a roof into the storage compound onto the ground, among other injuries he had a broken pelvis and couldn't move, he was left on the ground until someone else entered the storage compound on Rome Street and found him a few hours later, his accomplice in not known at this time.
The court heard that Parker was using the drug Valium and was high at the time of the burglary, he had also drank a lot of alcohol, he was in the hospital for sometime because of his injuries and police could not interview him until the middle of March said his lawyer Chris Toms.
He clearly suffered serious injuries and regrets the incident, he is remorseful and was very emotional in court.
A Probation Officer interviewed Parker and after hearing her recommendations the magistrates imposed a sentence of a Community Order of 18-months, a three-month drug treatment requirement and 10-days Rehabilitation Activity Days run by the Probation Service.
He was fined £40 with compensation of £480 to Paul Laidlaw; the auctioneer has appeared on the TV show Bargain Hunt.