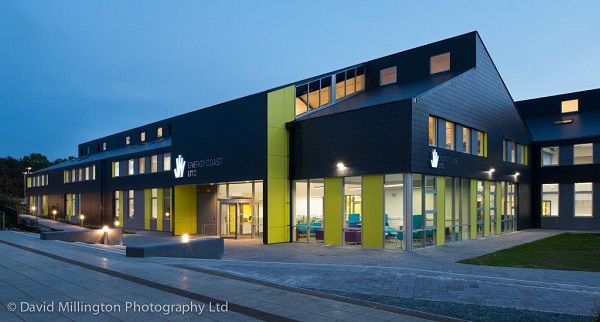 Fifteen students from the Energy Coast UTC recently took part in a one-week virtual work experience pilot held by the Infrastructure Strategic Alliance (ISA), an Alliance project on Sellafield. The week-long programme, which took place during the summer holidays, allowed students to expand their learning and experience of working within a construction team.
Due to COVID-19 restrictions school work experience programmes were placed on hold or have subsequently been cancelled. Holding the virtual work experience programme allowed continued engagement with school students and therefore gave them the valuable experience of engaging with potential employers and different careers.
The students were tasked with producing a concept design and programme for the construction of a foot and cycle bridge, giving students access to the proposed new playing fields across the road from the UTC. During their placement, the students received presentations from subject matter experts and the ISA training team, covering topics such as site management, health and safety and presentation skills.
The teams then worked in syndicate rooms to produce their work, with staff members being able to drop in and out of the virtual rooms to help the students. At the end of the programme, the students presented their concept design and construction programme to the UTC teachers, programme facilitation team and subject matter expert presenters.
Student, Owen Beattie, reported on his experience. "I really enjoyed working in our syndicate groups, talking and learning about the ins and outs of the programme and I enjoyed being the design manager because I had a really good understanding of what to do. I just want to say I really enjoyed the week of work experience, I can't thank everyone enough!"
Vice Principal, Ian Russell, said, "The virtual work experience week was a massive success, thanks to meticulous planning by Paul Hardon and Melody Martin of the ISA and the relentless enthusiasm of our wonderful year 10 students who volunteered to take part in this amazing and innovative opportunity. Every student reported that the week got better and better as it went on and that it was interesting and engaging from the outset, ensuring that they kept logging back in every day. It was an amazingly positive experience for every single student and one which, I hope, is replicated in future."