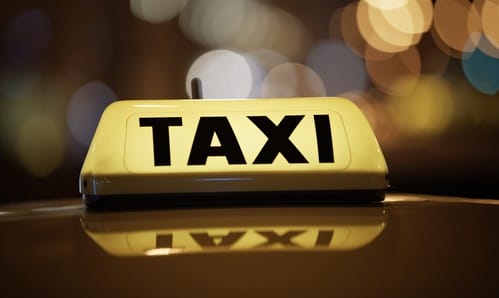 The MP for Barrow and Furness, Simon Fell, has recognised the work which is done by private hire taxi drivers across the area.
Taking part in the annual Parliamentary Taxi Awards, the local MP decided to open up nominations for local people to put forward their favourite taxi or private hire driver, who has gone above and beyond this year.
Commenting, Mr Fell said: "We all know taxi drivers who go the extra mile. This is the chance to thank them, and have them recognised for their efforts at the national Parliamentary Taxi and Private Hire Awards."
Explaining how he decided on who to put forward, Simon added: "We had so many entries and it was really striking to see how little acts of kindness from taxi drivers across Furness have really made the difference to people, especially recently.
"Lee Smith of 24/7 Barrow had a number of nominations and I'm delighted to put him forward. So many customers wrote in to say thank you to him for being accommodating and showing kindness when others might have been in a rush to get on to the next job."
Members of the public have been nominating their favourite drivers for the last fortnight.
The announcement was made on the MP's social media feed, and Lee Smith of 24/7 Taxi's in Barrow is being put forward for the national award.
Thanking local drivers and all those who took the time to nominate, Mr Fell said: "We have so many fantastic local taxi and private hire firms. They get us home safe after a night out and, particularly now more than ever, taxi drivers have been a lifeline for so many people. I want to thank them all, and I want to thank all those who took the time to show their appreciation by nominating their favourite driver. The response was truly amazing."