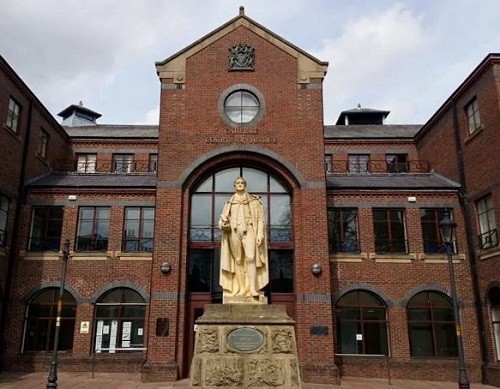 A WEST Cumbria man has been jailed for flouting a suspended prison sentence just hours after it was imposed in court.
Jamie Lee Lowther Barton, 31, had appeared in front of magistrates on October 9 and admitted three crimes: possessing two class B controlled drugs and breaching a restraining order – imposed in 2018 – which prevented him being in contact with a female. A 12-week jail term was suspended for a year for those offences.
But later that same day, at around midnight, Barton was back in the woman's company as they sneaked into the Waverley Hotel in Workington. Staff alerted police the next day that a cash box containing £70 had been removed from a private area along with a key which gave the pair unlawful access to a room in which they had stayed they night.
Police responding to an unconnected matter found Barton and the woman hiding behind some bins in nearby James Street. He later admitted two further restraining order breaches having spent the night with the female and been with her the following day, and also a burglary at the hotel.
Barton, of Kirkfell Avenue, Cockermouth, was sentenced for the latest offending at Carlisle Crown Court today (MON). He was handed a total immediate prison sentence of 32 weeks, 12 of which were tacked on for breaching the original punishment.
"It seems your ability to remember what the courts do to you is only very short, and that you fail to think that these orders of the court have any meaning to you," Barton was told by Judge Nicholas Barker. "You happily just persist in the behaviour that keeps putting you before the court – again and again and again."