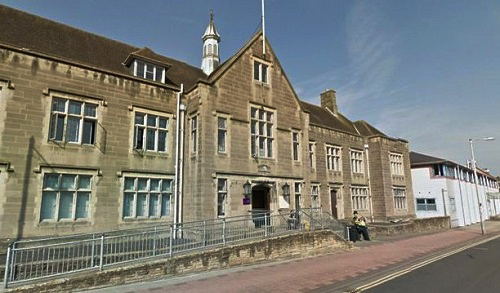 A woman accused of causing an elderly pedestrian's death by driving without due care and attention in Penrith has appeared in court.
Kathleen Boddy, who was aged 77, suffered serious injuries when she and an Alfa Romeo vehicle were in collision in the Southend Road area close to the town centre on October 14 2019.
Mrs Boddy was transported by air ambulance to the Royal Victoria Infirmary in Newcastle but died four days later.
Police said at the time they had been called to the report of a collision between a pedestrian and a car just before 11.50am, and in the aftermath issued a public appeal for any witnesses to come forward.
Susan Strong, 47, appeared at North and West Cumbria Magistrates' Court in Carlisle this morning.
Strong, of Pearson Court, Penrith, faced one charge which alleges that she caused Mrs Boddy's death, on October, 18 2019, by driving an Alfa Romeo without due care and attention.
From the dock, Strong said she was not yet indicating a plea to the charge she faces.
After submissions involving prosecutor George Shelley, defence lawyer John Smith and the district judge, John Temperley, Strong elected that her case should be heard at Carlisle Crown Court.
The court was told a police collision investigation report had been prepared, while Mr Smith indicated the defence would wish to commission its own accident reconstruction document.
Members of Mrs Boddy's family were present in court for a hearing which lasted less than 10 minutes, while other members of the public followed proceedings remotely over a video link.
Strong is next due to appear at the crown court in front of a judge on  February 18.
In the meantime she was granted unconditional bail by district Judge Temperley.
Following Mrs Boddy's death, a Cumbria police spokesman said she had moved to Penrith from Essex a short time before the incident.