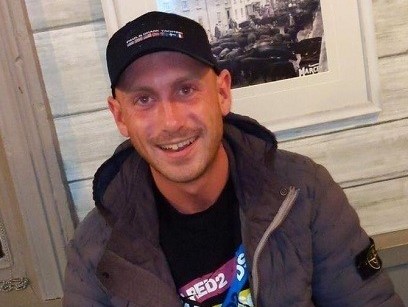 An 18-year-old accused of murder told Lee McKnight's best friend that a fellow suspect "hit him too hard and that's how he had died", a jury has heard.
Jamie Lee Roberts is said to have also claimed he personally had nothing to do with Mr McKnight's death but revealed his father, 51-year-old Paul, "went around to take clothes" after the alleged attack.
The father and son, along with Jamie Davison, 26, are three of six people on trial at Carlisle Crown Court.
They all deny murdering Mr McKnight, whose badly beaten body was found in a city river early on the morning of July 24.
Today, a man who said he was Mr McKnight's best friend went into the witness box and told of Snapchat voice contact he received a week later, on the evening of July 31.
Twice he spoke to Jamie Lee Roberts, who was in Armathwaite and asked why the man was looking for him. "Were you looking for him?" asked prosecutor Tim Evans.
"Yeah, because I thought he had something to do with Lee's case," said the man. "He basically said that he didn't do anything and that his dad was taking the rap.
He said: "An M charge in my belief is a murder charge."
Roberts, he recalled, said his dad went around to take some clothes but didn't say to whom.
"Did he say anything about else what may have happened to Lee McKnight?" asked Mr Evans.
"He did, yes," alleged the man.
"He said Jamie Davison had hit him too hard and that's how he had died." He had learned Mr McKnight owed a debt to Davison which he understood had decreased early in 2020 to between £2,000 and £3,000, adding: "He said he was trying to get his debt down but every time he tried to pay them, they wouldn't accept money."
He said Roberts stated in the Snapchat call: "I've done nowt, me."
After speaking to Roberts, the man was shocked to learn his own young brother was with the teen.
He checked on his sibling's wellbeing.
Another murder accused, Arron Mark Graham, then "took over control of the phone".
"There was a threat made," the man told jurors. "He said he was going to chop my head off with a machete and put me in the river like he did with Lee McKnight."
The man said he responded: "Have you just said that? Is that a confession?" He continued: "Then I put the phone down because I was in disbelief that Arron Graham had said it."
Afterwards, the man received a number of voice notes from Graham, who had stated "that he was sorry for it, what he had said on the phone. He didn't mean it".
Another note said "they were going to turn up at Lee's funeral because they were friends with Lee," said the witness.
He blocked contact with both Jamie Lee Roberts and Graham but became aware of other social media content.
One was a group chat comment posted by Roberts which read 3 Shatter — he understood 3 to be slang for free, and Shatter to be Paul Roberts' nickname.
"He was bragging that his dad took the M charge for him," the man said of his belief.
There was also a video clip of Jamie Lee Roberts and Graham, he said: "It was just them at the river, drunk, bottles of gin, a machete," he said. "They were also asking for my whereabouts on the same day."
Under cross-examination, the man insisted Graham did make the machete threat and that he did see the video.
When it was suggested to him by Graham's barrister that the machete he witnessed was a wood saw, the man responded: "Still capable of damage."
The trial continues.