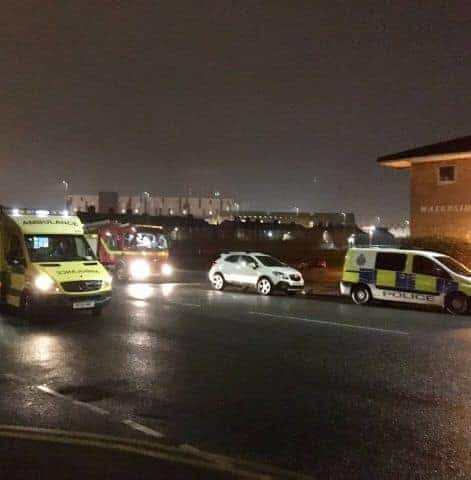 Emergency services were called after reports that a man had gone missing after jumping from Walney Bridge into the river in Barrow.
A total of 36 members of personnel from Cumbria Fire and Rescue Service Barrow Fire Station, Walney Fire Station, Kendal Fire Station, Cumbria police, the North West Ambulance Service, Furness Coastguard and Barrow RNLI attended the incident.
They were called at around 8.30pm.
While searching the shore and the channel, the emergency services said they discovered two other men swimming from Walney Promenade to Barrow Channelside.
All swimmers made it to shore and ran off before they could be provided with some water safety advice, a spokesman said.
Read advice on how to stay safe near water this summer from Whitehaven Coastguard here.