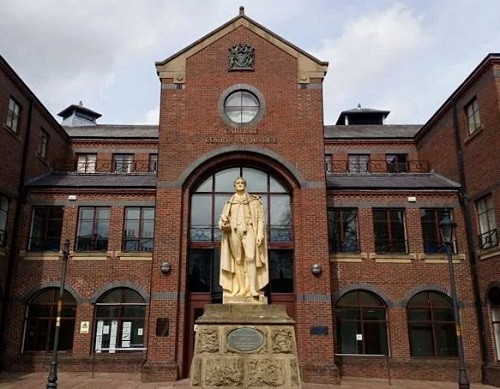 A man accused of a string of burglaries and Land Rover thefts in the Keswick and Carlisle areas will stand trial with two others early next year.
Patrick Young, 32, faced a total of nine charges when he appeared at Carlisle Crown Court earlier today.
Young faces five charges which allege burglaries of a farm, a National Trust properties and commercial premises, and the theft of items which include vehicle keys, diesel, number plates and keys to car park machines.
He also faces four charges alleging the theft of three Land Rover Defenders and a Ford Transit van.
During a court hearing in front of Judge Richard Archer, Young pleaded not guilty to all nine charges.Scott David Martin Walpole, 31, pleaded not guilty to burglary of a Keswick area farm.
A third defendant, 45-year-old James Duncan Benson, pleaded not guilty to one charge of burglary and a second allegation of theft.
The offending is said to have taken place between February, 2018, and November, 2019.
The three men are now due to stand trial in front of a jury at the crown court. This is due to start on April 4, 2022, and, it is estimated, will last between seven to 10 days.
In the meantime Young, of Firlands, Stanwix, Carlisle, was remanded in custody by Judge Richard Archer, who granted bail to both Walpole, of Curzon Street, Maryport, and also Benson, also of Firlands, Carlisle.