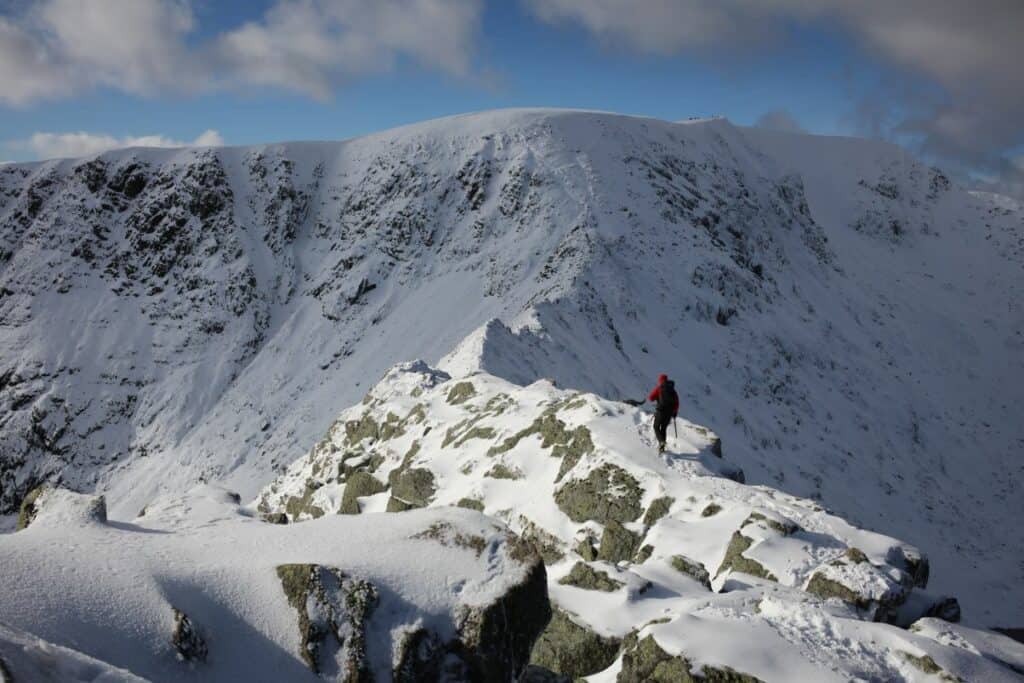 Nine men were stuck on a Lake District mountain top without proper winter equipment when darkness fell.
The men, from the Manchester area, were in the area of Striding Edge on Helvellyn when they contacted police for help at around 6.50pm on Saturday.
Patterdale Mountain Rescue Team was called out as the men, who did have waterproof clothing and torches, needed help to get back to their vehicles.
The rescue volunteers pinpointed the group's location as the top of Helvellyn.
A Patterdale Mountain Rescue Team spokesman said: "The team were put on standby whilst it was ascertained the best way of getting the group off safely. It was decided the best route for them to take was down to Thirlmere as they did not want to go back over either of the edges due to the conditions.
"The group eventually started to descend down Brown Cove Crags and down the path, the duty leader monitored their progress on live location on WhatsApp and further phone calls.
"Two vehicles were despatched from Patterdale to liaise with the group and drive them back to their vehicles at Glenridding so they could head back to their accommodation in the South Lakes.  
"It was established the group had set off far too late in the day mid-afternoon and as they traversed Striding Edge it had got dark on climbing to the summit, they had boots and waterproofs plus torches but no other winter gear.
"At times they were knee-deep in snow and it was blizzard conditions on the way down, they were extremely grateful for the assistance."
The rescue took just under four hours and involved three team members while the rest of the team were on standby.