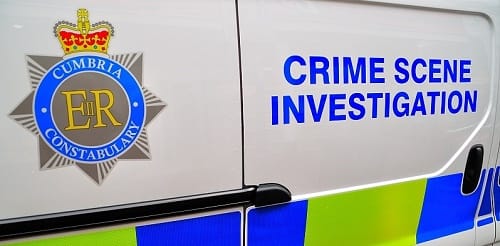 Barrow Police are investigating a number of residential burglaries that occurred overnight late Sunday 17th March into early hours of Monday 18th March.
A Cumbria Police spokesman said: "In total there has now been five reported crimes; two houses on Durham Street and terraced properties in Kent Street, Risedale Road and the Fife Street area of the town.
"A Ford Focus motor vehicle was stolen from the address on Fife Street which has since been recovered in the Fenman Close area following Police enquiries.
"A number of electrical items were taken from the other addresses, enquiries around these items are ongoing, inclusive of forensic examination at the scenes.
"Whilst not all crimes involved the targeting of insecure properties, Detective Sergeant Mike Wallace of South Cumbria CAST would remind home owners to ensure doors and windows are locked and secure at all times."
Anyone who has any information or saw suspicious activity in the locations during this time frame should contact the police on 101 or alternatively by calling Crimestoppers, anonymously, on 0800 555 111.