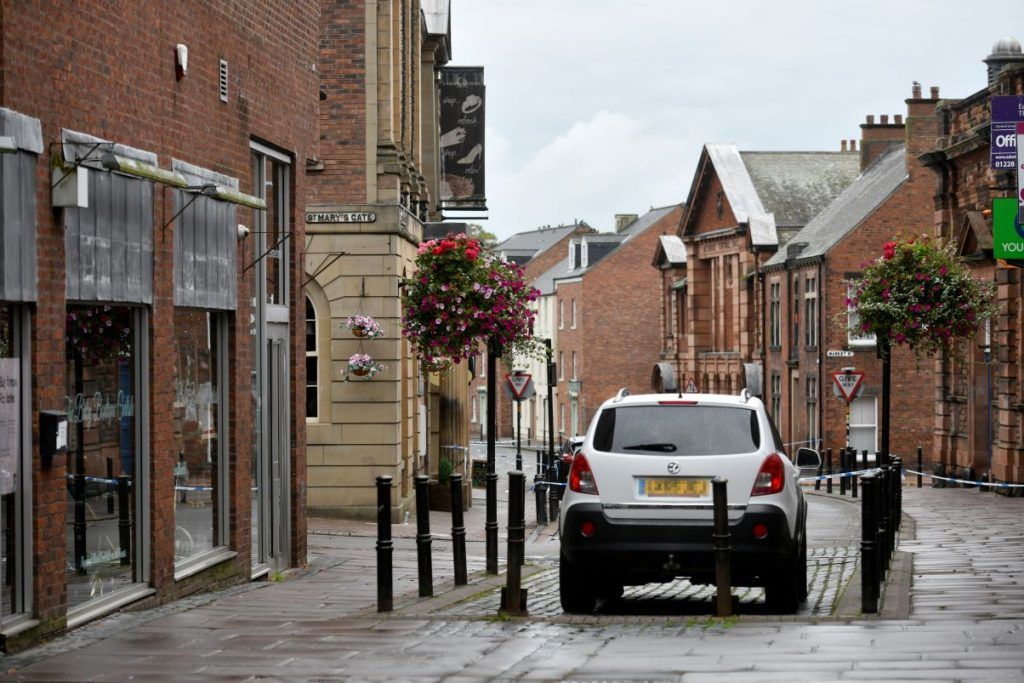 Detectives investigating a suspected murder in Carlisle say they are still looking for other individuals despite making four arrests.
Police are continuing to appeal for witnesses and anyone with information to come forward as the investigation continues into the death of a man in Carlisle on Saturday night.
A number of arrests have been made but officers are still seeking other individuals suspected of being involved in the incident.
Officers were called to Carlyle's Court in Carlisle city centre at 8.48pm on Saturday following a report that a man had been stabbed.
Despite the best efforts of first responders and medical staff, Ryan Kirkpatrick, 24, of Carlisle, was pronounced deceased at the scene.
His family are being supported by specially trained officers.
Detective Superintendent David Pattinson said: "Our officers have been working round-the-clock on this investigation since this tragic incident on Saturday night, with a team of officers dedicated to this enquiry.
"In that time we have made a number of arrests and received a lot of valuable information from the public.
"But we are still seeking others suspected of being involved in this incident and any information could be valuable.
"We would like to thank the public for all the help they have provided so far and we would like to thank those who were affected by the cordon placements in the city centre for their patience, now the cordons have been lifted.
"Incidents of this nature are extremely upsetting and distressing, especially for those witnessing such incidents first-hand, but we would like to reassure people they are rare in Cumbria."
Anyone with information can submit this here: https://mipp.police.uk/operation/0301020118N53-PO1
You can also call 101.
Alternatively, you can call the independent charity Crimestoppers, completely anonymously, on 0800 555 111.
All four people arrested over the weekend have now been released on bail, pending further inquiries.
Police have identified the man who was killed. Read his family's tributes here.
Armed police deployed as part of Carlisle murder probe, detective confirms
Carlisle murder probe: Police hunt two primary attackers
Emergency services 'did everything they could' to save Carlisle murder victim
Police expect 'many more arrests' in Carlisle murder probe
Cumbria police being supported by two neighbouring forces in murder manhunt
Carlisle murder manhunt involves 20-25 officers searching for offenders
No arrests after armed police deployed to two Carlisle addresses
Man arrested on suspicion of murder following fatal stabbing in Carlisle
Carlisle murder detectives make dashcam plea to public